Anne likes to write short stories, a practice that she started in high school after encouragement from two different English teachers. She let go of the art form during a tour of duty in the Army, but she revisited it for a short time during her college years after her military service. After college, life got in the way and Anne didn't write anything fictional at all for some time.
Life is still in the way – always – but Anne is compelled to write. It's a passion she doesn't feel at all guilty indulging.
When she started writing again, it was the short story she turned to first; a fan fiction story, to be exact. That story, based on the two most popular characters in the 1980's television sitcom, 'The Facts of Life', has never seen the light of day…and it probably never will, but it was the spark. She's gone on to write multiple novellas and full-length novels and she'll continue to do that. The short story form continues to beckon to her too.
Released in April 2023: Before Dana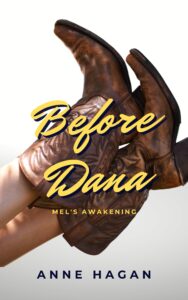 Before Dana, long before Dana, Mel knew she was different. It would take her years to act on her desire for close female contact. When she did? Fire!
A sexy prequel to the Morelville Mysteries series starring Sheriff Melissa 'Mel' Crane that stands alone.
This short story originally appeared in the 'Sapphic Sizzle' anthology (see below) in its entirety. If you read the anthology, you've read this story.
~
Released in October 2022: Crevice Chaos
Halloween. Witches. A cold, dark cave that's a hangout for bats. What's not to like?
A short story featuring the couple from Loving Blue in Red States: Perryville Missouri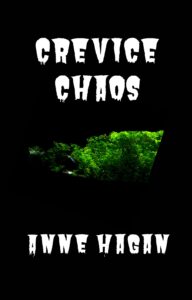 Bethany surprises her girlfriend Renn with a special Halloween adventure looking for a long forgotten witch's coven meeting room, deep in Crevice Cave. They're both familiar with Crevice; the darkness, the cold, the damp, the narrow passages, and the habits of the bats that call it home for part of the year. Those things don't scare them.
The pair are less familiar with the other things that can happen when you're hundreds of feet underground and the way you came in can't be the way you get out because it all went haywire. Can they keep their wits about them, figure out the secrets of the cave, and get out unscathed, or will they panic and and succumb to feeling trapped?
~
Released in August 2022: Sapphic Sizzle – An Erotic Romance Anthology
Ten sizzling stories of sapphic romance and more, brought to you in the scorching dog days of summer!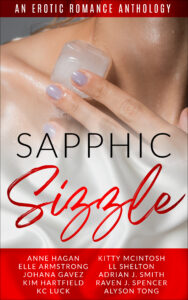 Take a break with these bestselling indie authors. They promise to turn up the heat with 'Sapphic Sizzle!' (Paperback Only)
Before Dana ~ Anne Hagan
In Your Hands ~ Johana Gavez
My Edinburgh Awakening ~ Kitty McIntosh
Return of the Brat ~ Kim Hartfield
Silly Girl ~ Adrian J. Smith
Strawberry Squash ~ Elle Armstrong
Three-Hour Delay ~ LL Shelton
Under Her Spell ~ Raven J. Spencer
Work Week ~ KC Luck
Desire and Brimstone ~ Alyson Tong
~
Released in August 2022: Treasure Hunted – 
A Morelville Mysteries Short Story Featuring Mel and Dana
All Mel and Dana wanted was a weekend break…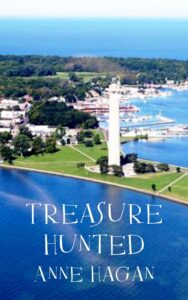 Mel and Dana take a long weekend break with the family on a Lake Erie island, or so they planned. Things just never seem to work out as they plan because crime follows them everywhere.
Will they ever get a break? Probably not, but maybe Mel will find the career spark that's been missing for a while.
Treasure Hunted is a short story that takes place sometime after Book 12 of the Morelville Mysteries series. You don't need to have read the series to enjoy this story, but it will certainly help you understand Mel and her motivations.
For my faithful fans who have been missing Sheriff Mel, here you go. You're welcome!
~
Released in February 2022: Sapphic Sweets!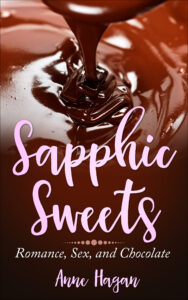 Short Stories of Romance, (some) Sex, and Chocolate
Four complete, Sapphic short stories and a novel preview featuring women falling in love, and realizing love at long last, all in a world of chocolate. Some are sweet. Some have a little heat…
Revel in food and fun with Amy and Rox in 'Chocolate Fond of You.'
Dance with Etta and Corgyn in 'Cruise Grooves.'
Ache with Quinn and Carlotta in 'Cake Ache.'
Sweat it out with Charlene and Sierra in 'Fit Benefit.'
Finally, meet Mandy, and the woman who changed her life without even knowing it, Lisette, in the preview of Anne's future novel, "Drizzle Sizzle.'
Get it exclusively at Amazon or read it free via Kindle Unlimited.
~
Loving Blue in Red States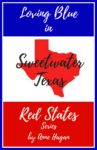 A short story romance series (some sweet, some hot), released over time, authored by Anne and by other contributing Sapphic fiction authors about living and loving as lesbians and queer women in areas of the United States where being gay or queer isn't okay.
The series kicked off in mid-April 2017 with the semi-sweet short story, Loving Blue in Red States: Sweetwater Texas. The second short story in the series, Birmingham Alabama, was released in mid-May and Jackson Hole Wyoming was released in late May. Two other stories followed over the summer, Perryville Missouri and Salt Lake City Utah. Savannah Georgia was released in May of 2018 and Wall South Dakota in June. Additional stories came along later including Kilbirnie Scotland written by Kitty McIntosh in 2019, and East Tennessee in 2020. There will be more to come!
Each of the individual stories are available on Amazon. The Loving Blue in Red States Collection, featuring the first five stories is also at Amazon.
~
Other Short Stories by Anne