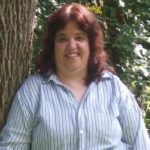 Anne is the author of two series; the lesfic themed 'The Morelville Mysteries' mystery/romance series of books featuring Sheriff Melissa 'Mel' Crane and Special Agent Dana Rossi. She's also the author of the spin-off series, the Morelville Cozies, featuring their moms Faye Crane and Chloe Rossi and their extended families in starring roles. Additionally, there are boxed sets of Anne's lesfic mysteries available.
Anne also writes sapphic romance. Her first romance novel, 'Broken Women', came out in late April of 2016. A sequel, 'Healing Embrace', was released in April of 2017. Several other contemporary romance novels and short stories followed.
All of the individual books below are available on Amazon for the Kindle and free to read via Kindle Unlimited. The first book in the Morelville Mysteries series, 'Relic', and other stories are available free to newsletter subscribers.
Please click the drop-down links from the 'Books' link above for more information on Anne's novels and novellas or the 'Short Stories' link above for all of her work that's 10,000 words or less.