If you want to be in the c-suite, don't fall for a social worker.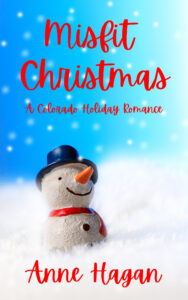 When Sophia Vaca's family immigrated from Ecuador to the U.S. many people helped them along their way. Her parents taught her to always pay every kindness forward. On the verge of completing college with a degree in social work, her mind is filled with dreams for the future despite the sometimes grim realities of her chosen field.
Lacie Lindly has her eye on the Chief Technology Officer position at the Denver tech company where she works. She's not about to let the fallout from a night of indiscretion that resulted in charges and court ordered community service stop her climb up the tech side of the corporate ladder.
When Lacie is ordered by the judge assigned to her case to finish her time at the community center where Sophia works without pay, the two clash over their differing ideals right away. Sophia sees a jaded older woman. Lacie sees the misguided idealism of youth.
Both women quickly realize they'll need to work together to get the struggling center and the children it serves through the holidays. Around the day-to-day grind, they make plans to introduce the center to the greater Denver community and to give the kids and their families a Christmas to remember. The only thing they didn't plan on was falling in love.
Get Misfit Christmas: (On pre-order now. Releases November 18th, 2021)