Barb and Janet were a couple…and then they weren't. What now?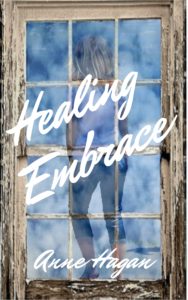 They started a tentative relationship that led to sex a little too soon. Both shied away but their friends knew the two women belonged together. They conspired to put them together in a neutral place where they could talk it out and it worked.
They talked. They started slow, with actually dating the second time around…but now what? They've both been shattered by love lost. They're both wary of getting deeply involved again. It doesn't help matters any when Barb's focus gets drawn away from her own happiness to tend to the needs of others.
Janet tries to be understanding of Barb's need to be there for her family. She knows she loves the fiercely independent blonde but she's not so sure they belong together in a committed, long term sort of way, especially when her attempts to lend a hand from time to time seem to bring out more ire than gratefulness.
Barb's dad and his health problems have her feeling years older than she already is. When she looks at the only slightly younger Janet, she sees the exuberance and inexperience of youth. She loves the curvy cop with her heart on her sleeve but she's afraid the younger woman too often leaps before she considers all of the consequences.
What will it take to convince the two women that their personalities compliment each other and that they're a good match?
Fans of the Morelville Mysteries mystery/romance series may recognize these two characters who played supporting roles in those books but this novel stands apart from those. It's a sequel to the novel 'Broken Women'. You don't need to read that book to enjoy this one but, for all the back story that makes the two ladies who they are, the author highly recommends it.
Get Healing Embrace: