Two different worlds brought together by cake…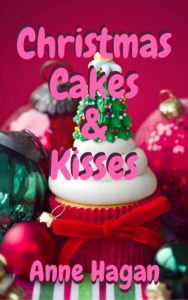 When Hannah Yoder left the Amish order at 17, she didn't know what life had in store for her. She just knew she wanted to be free to be herself. Four years later, with the support of a loving family of choice, an adopted son entering full-on toddlerhood and a new bakery starting to do well, she felt like she had almost everything. Almost. After a previous relationship fizzled out over different life goals, she decided to focus on her son, her business and completing culinary school before she gave any more thought to finding someone new to share her life with.
Morgan Barber has secrets. She hopes culinary school will be her ticket out of the life she hides from the world; a life she wants so desperately to leave behind. With her home life a constant nightmare, a career in chef's whites seems like a beautiful dream. She doesn't dare dream of anything beyond that for herself.
Assigned to work on a Christmas cake baking project together, the two young women are reluctant at first but then they begin to form a bond. Just when Hannah thinks she may have found a spark of the one thing missing in her life; that maybe she can have a relationship with Morgan, the other woman draws away and contemplates changing course entirely.
Can they come together and find joy in the season of joy?
This is a sweet romance featuring a character from Anne's popular Morelville Mysteries series. The book stands alone.
Get Christmas Cakes and Kisses: