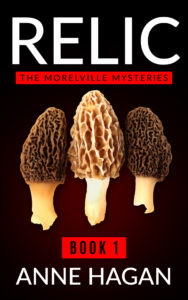 Cases collide for two star-crossed ladies of law enforcement!
Customs Special Agent Dana Rossi was forced to start her life anew after a bad breakup with her former girlfriend and the loss of a job that she loved. These days, she spends life on the road, moving from one case to another until one day when runs run right into the path of Sheriff Mel Crane. The feisty, sexy butch cop is as determined to uncover a counterfeiting ring in her county as Agent Rossi becomes to stop a stalker obsessed with Mel and hot for her company. Dana is under the added pressure of conducting an undercover investigation of her own with a tight deadline: finding and then stopping a ring of smugglers bringing high-end designer knock-offs into the states.
Could their cases be related? When repeated vicious attacks on Mel and on her home accelerate the danger for her and also their attraction to each other, they become desperate to find the truth and solve the two mysteries. Can they find a way to work together to resolve both cases while coming to terms with their growing feelings for one another? Can Dana move beyond her jilted lover past and find true happiness with a small town Sheriff?
Get the book: Relic: The Morelville Mysteries – Book 1